VY Components Engineering Ltd. recommends using dtSearch products to build components libraries.
dtSearch Desktop and dtSearch Network have been used by several Hi-Tech companies to build digital libraries of components used by Engineering Departments for fast access to components data sheets using commonly used keywords, like components manufacturer name, a specification feature that is used in the data sheets, etc.
The dtSearch Web demo makes it easy for us to show the full potential of dtSearch products, since it is accessible using the internet.
Hi-Tech companies can make their components catalog available for authorized users, even when they are not present at work, using dtSearch Web.
Examples
We have included several data sheets in the documents folder, from well known components manufacturers such as Texas Instruments, Vishay, Fairchild Semiconductor, Analog Devices and  AVX capacitors like X7R dielectric and they have been indexed by dtSearch indexer and they can be retrieved easily using dtSearch Web from the link shown below.
You are welcome to search these names as keywords
The dtSearch Web demo can be accessed here
Here is the result of typing the word "web" in the search field and clicking on one of the documents retrieved in the search results.
As you can see, the keyword "web" is highlighted in all the pages, which is one of the best features of dtSearch products.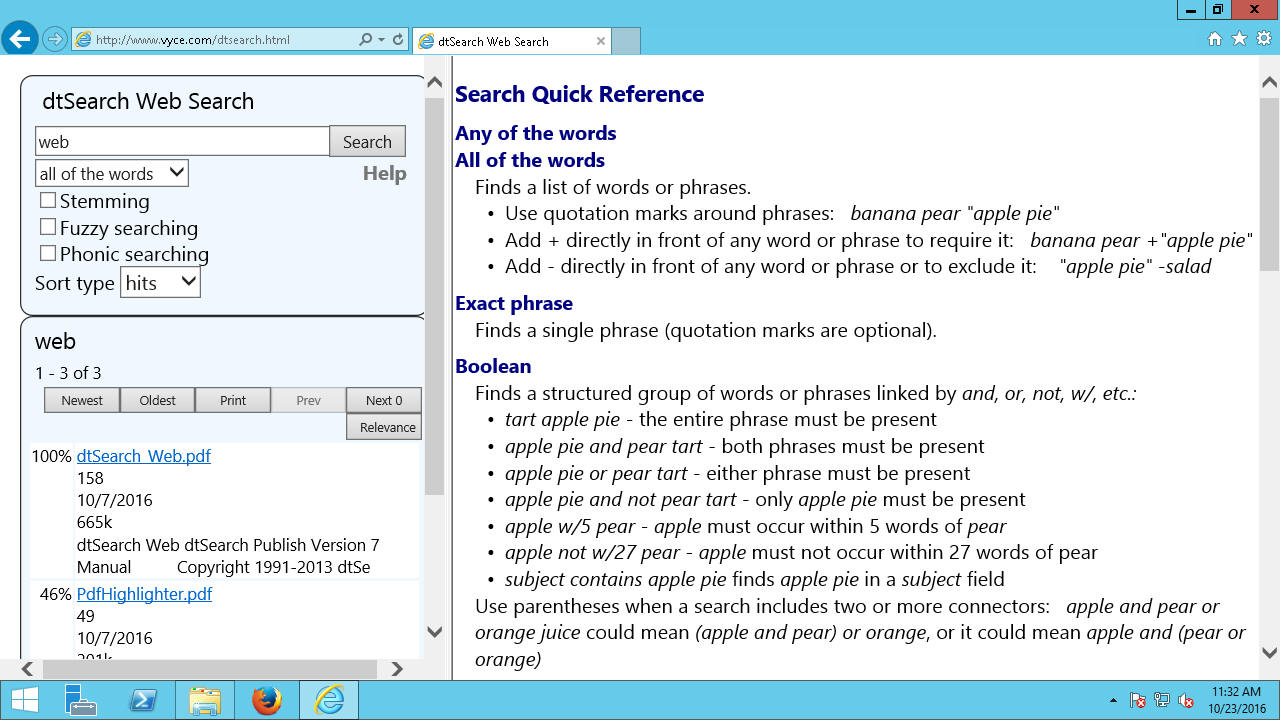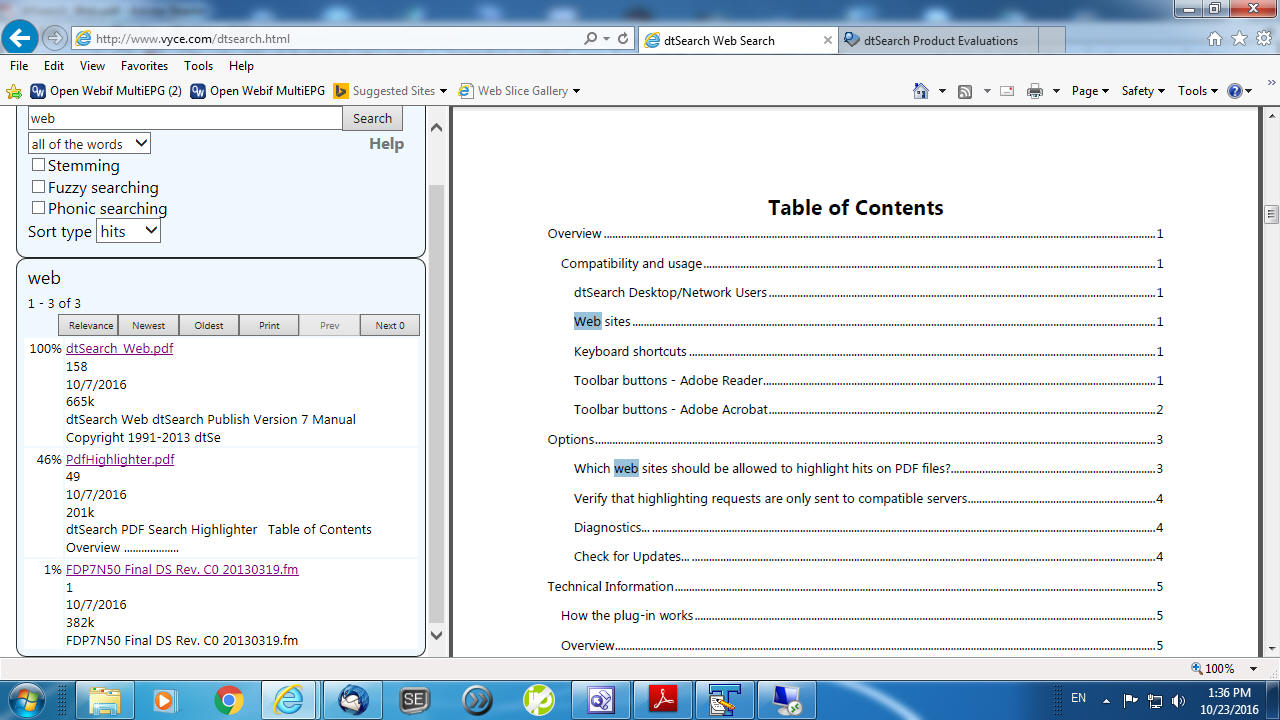 if you would like to try the 30 days evaluation version, please contact dtSearch Corp. or dtSearch Web 30 Days Evaluation., or order the full version Order dtSearch Web Full Version
Please remember that dtSearch Web for Windows (included in the dtSearch Engine product) requires a server with IIS already installed.
Nowadays, Windows servers are quite cheap to have. To install dtSearch Web you don't need a dedicated server and a Windows VPS (Virtual Private Server) is quite enough and can be ordered from excellent hosts for quite a reasonable monthly cost.